IDfuse is the company of Tijmen Altena and Paul Tuinenburg. IDfuse specializes in the design and support of the process that brings academic knowledge to fruition. IDfuse has been active in this field for 5,5 years.
Tijmen and Paul both successfully completed the research master Science and Innovation Management at Utrecht University, and this has familiarized them with academia but also helped them in understanding the processes in which technologies shape society and vice versa.
Tijm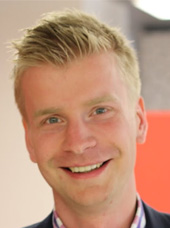 en graduated cum laude with a focus on business finance and was involved in many organizational roles within the university like organising a study tour to Boston and New York.He was also one of the founders of Shift Innovation, a student owned company specialized in innovation.
View Tijmen Altena's profile.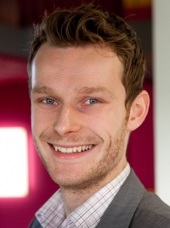 Paul focused on sustainable mobility during his masters, was involved in many educational roles within the university and was one of the fulltime boardmembers of the student association linked to the bachelor and mastersprogram. He was, like Tijmen, also one of the founders of Shift Innovation and he wrote the (Dutch) book 'Innoveren kun je leren'.
View Paul Tuinenburg's profile
We are always happy to get to know you better, so if you have a question or just want to have a cup of coffee with us, don't hesitate to send us an e-mail!
Visit us at:
DotSlash Utrecht
Europalaan 100 – 3R2
3523 KS Utrecht
Postal address:
IDfuse B.V.
p/a Europalaan 100
3523 KS Utrecht