IDfuse is the company of Tijmen Altena and Paul Tuinenburg. IDfuse specializes in the design and support of the process that brings academic knowledge to fruition. IDfuse has been active in this field since October 2012. First solely as trainers/advisors, since early 2017 also with the software tool Impacter and in the summer of 2019 they also launched the ScienceFinder, to make Dutch academia more accessible for non-academic organizations.
Tijmen and Paul both successfully completed the research master Science and Innovation Management at Utrecht University. During their masters, they were both involved in starting the student-led company Shift Innovation.
---
Tijm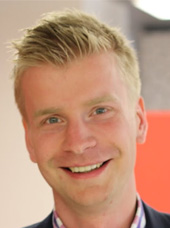 en graduated cum laude with a focus on business finance. Working in the academic field in the last couple of years, gave a lot of insight in the way the academic sector works. He is regularly involved in trainings for academics on societal impact and is also the technical lead for Impacter. 
View Tijmen Altena's profile.
---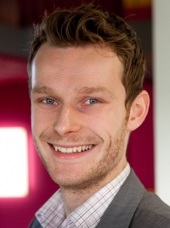 Paul focused on sustainable mobility during his masters, and he wrote the (Dutch) book 'Innoveren kun je leren'. He trains academics on societal impact and is the commercial lead for Impacter. 
View Paul Tuinenburg's profile
We are always happy to get to know you better, so if you have a question or just want to have a cup of coffee with us, don't hesitate to send us an e-mail!
Visit us at:
DotSlash Utrecht
Europalaan 100 – 3R2
3523 KS Utrecht
Postal address:
IDfuse B.V.
p/a Europalaan 100
3523 KS Utrecht