In this blog our new intern Joris Koenders will introduce himself. He will work with us for the coming five months and will be writing his thesis about valorization in grant proposals.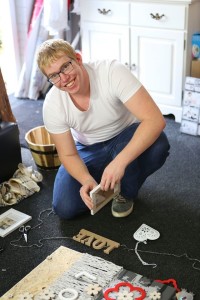 I am Joris, born in The Hague, the city of peace and justice in the west of The Netherlands. However, I was raised in Enschede in the east since I moved there when I was four. In 2010 I moved to Utrecht to study Biomedical Science at the university. After my bachelor I continued with the master Molecular and Cellular Life Sciences, also at the Utrecht University. After spending 9 months in the lab for my research internship I decided that doing research in the lab was not my passion, so I switched to the master Science and Business Management. This study combines Science with Business. I will finish my master at IDfuse, with my final internship and a thesis.
Besides my internship I keep myself occupied with my girlfriend, reading (primarily fantasy, Wheel of Time, Mistborn, Game of Thrones, etc.), playing board games and watching series and movies. Another great passion of mine is athletics. I have been doing athletics since I was 6 and am currently still training. I also train multiple groups (11 year olds, but also 14/15 year olds and students).
During my 5 months at IDfuse, I will try to get a clear picture of research proposals. First I need to understand the science system, and more specific, the grant system. How much money is involved in R&D and science? Where can you submit proposals? How many proposals are submitted and how many will be funded?  I will focus on the valorization paragraph of proposals. Try to figure out what is most important in proposals and where reviewers focus on. I will interview reviewers and hope to access data on research proposals and their feedback. With this data I hope to provide some insights in the process of grant writing. What researchers promise in the valorization paragraph and the do's and don'ts of writing this paragraph.
My goal is to become a part of the IDfuse team. Contribute to projects they are engaged in and become an expert on knowledge transfer. With my thesis I hope to provide IDfuse with an academic overview of the things (valorization) they are specialized in and increase my knowledge on grants, grant proposals and valorization.
Please feel free to contact me if you have any questions, or if you could provide me with more information on valorization and scientific grants. You can contact me through LinkedIn.